Audio signal processing devices
3
Order by:
Recommend
Low-priced
High-priced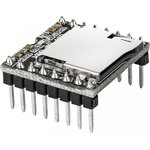 quick view
Master Kit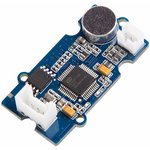 quick view
Seeed Studio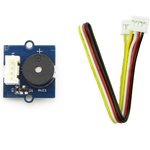 quick view
Seeed Studio
Audio signal processing devices are devices that process audio data.
The operation of these devices is conditionally divided into three groups: dynamic processing, frequency processing, temporal sound processing. The first group of devices are compressors, which automatically attenuate the volume of the sound when the signal exceeds the threshold volume level.
The second group includes equalizers, which can be parametric and graphic. Each type of equalizer is used depending on the tasks.
You can receive an order at our office and pick-up point in Yerevan. Delivery of goods is carried out throughout Armenia by courier and Haypost.
Order delivery to Yerevan, Gyumri, Vanadzor and more than 40 cities and towns of Armenia.
Products from the group «Audio signal processing devices» you can buy wholesale and retail.