Cable channels
2
Order by:
Recommend
Low-priced
High-priced
quick view
Schneider Electric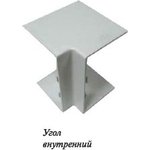 quick view
LightOn
Cable ducts are products designed for laying cable networks and related wires for computer equipment and other equipment. They are used for residential, industrial and office premises.
Flexible corrugated pipes - products designed for laying electrical, television and computer communication networks that operate at voltages up to 1000 V and are made of non-combustible or slightly combustible insulated wires, cords and cables.
Cable channels - an electrical product (closed profile) designed for laying electrical cables and wires.
You can receive an order at our office and pick-up point in Yerevan. Delivery of goods is carried out throughout Armenia by courier and Haypost.
Order delivery to Yerevan, Gyumri, Vanadzor and more than 40 cities and towns of Armenia.
Products from the group «Cable channels» you can buy wholesale and retail.