Warning systems
1
Order by:
Recommend
Low-priced
High-priced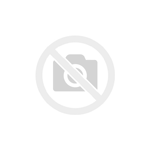 Roxton
Warning systems - complexes of devices designed to warn people in a particular building about a fire or other emergencies, as well as to control the evacuation process.
Based on the degree of interaction with other security systems, warning systems can be autonomous or be part of more complex systems.
Such devices can have various notification methods: sound, light, speech.
Depending on the design and principle of operation, warning systems can be centralized and local.
You can receive an order at our office and pick-up point in Yerevan. Delivery of goods is carried out throughout Armenia by courier and Haypost.
Order delivery to Yerevan, Gyumri, Vanadzor and more than 40 cities and towns of Armenia.
Products from the group «Warning systems» you can buy wholesale and retail.