Soldering station Atten GT6200
23.12.2022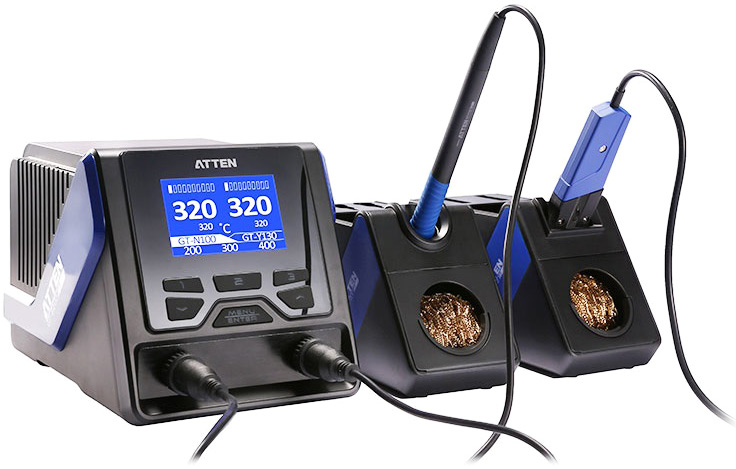 A new batch of soldering stations from the manufacturer Atten has arrived at the "CHIP and DIP" warehouse!
Introducing the GT-6200 intelligent soldering station with two tools: a soldering iron and an electric tweezer.
Key features
One station is compatible with various types of soldering tools.
High power 200W!
Two output channels can work simultaneously independently of each other.
All parameters and information are displayed on the LCD screen.
Can automatically recognize soldering tools and load the corresponding parameters.
Ability to set 3 temperatures for quick access.
Auto sleep, standby, alarm, password, temperature lock functions.
main parameters
Power 200W
Temperature range 150-480°
Temperature error ±2°
Number of channels 2
Timeout 0-120 min (default 0)
Sleep mode 0-120 minutes (default 0)
Equipment
Soldering station ATTEN GT-6200 – 1 pc.
Soldering iron - 1 pc
Thermal tweezers - 1 pc.
Stand for soldering iron - 1 pc.
Stand for thermal pincers - 1 pc.
Cleaning sponge - 1 pc
Power adapter - 1 pc
Instruction manual - 1 pc