External USB-DAC-DSP, CDD 010. Novelties of own production
13.09.2022
Experience unique sound in an unexpected symbiosis of microcontroller and chipboard processor in the CDD 010 digital-to-analog audio converter. The STM32F446RC microcontroller in this device acts in the unusual role of a USB audio transport behind one of the most powerful DSP processors. Listen to this path in our new audio device CDD 010. You can connect ANY digital audio sources, even exotic I2S via HDMI. And if you don't like the sound, tune it to your taste (wow) because the CDD 010 is a full-fledged audio processor compatible with SigmaStudio and ChipStudio.
Characteristics
Plug and Play does not require soldering
Compatible with Raspberry Pi OS, Linux, Windows, Android, macOS
High quality chipboard ADAU1467 for the best sound quality
Audio outputs: 3 x XLR (left, right, user)
Digital outputs: SPDIF, Toslink, I2S via HDMI
Digital inputs: USB-audio, SPDIF, Toslink, I2S via HDMI
HDMI CEC input - volume control on / off with the remote control
Sample Rate Range: 44.1kHz, 48.0kHz, 88.2kHz, 96.0kHz, 176.4kHz, 192kHz
Harmonic distortion 0.0017%
Signal-to-noise ratio - 118 dB
Sample rate indication
Input selector
Algorithms: Super Bass, Dark Side
Compatible with all SigmaStudio and ChipStudio algorithms
Power supply: from an external adapter 12V, 1.5A
Size: 156x180x44 mm
Some measurements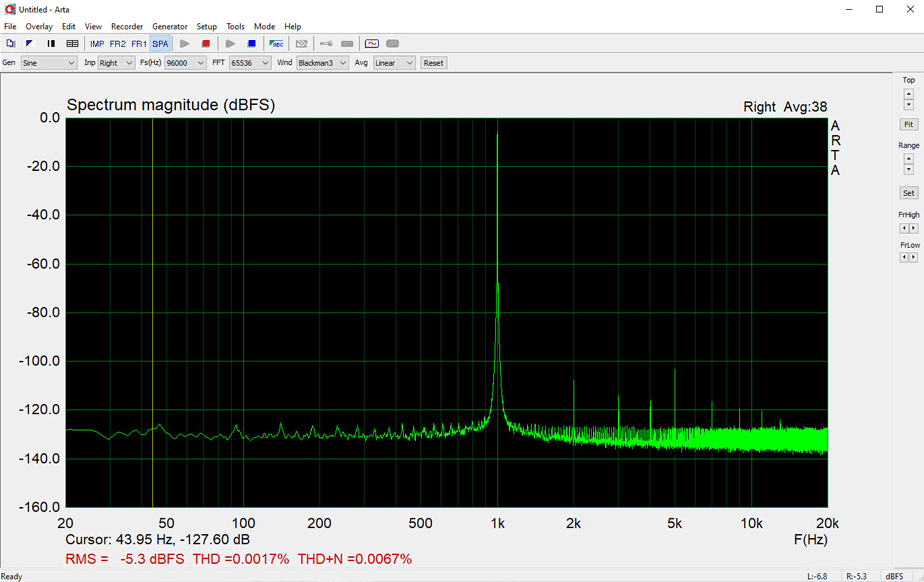 Appearance
Ask a question on our forum.
Five days in one letter - we will tell you what it was and how it works. Subscribe to news from the development center "CHIP and DIP" .