DSP KIT 4x3 UHD/HD. Novelties of own production
02.08.2022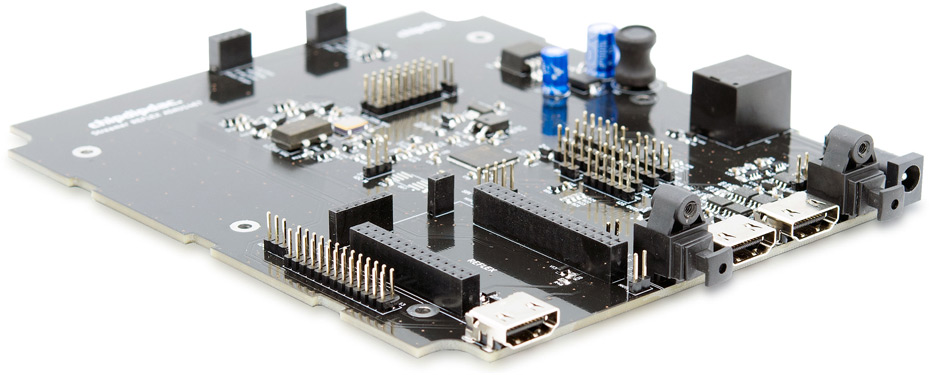 Based on many years of experience in designing and manufacturing modules for building high-quality audio with digital sound processing, we have created two platforms DSP KIT 4x3 UHD and DSP KIT 4x3 HD to easily build audio systems with digital sound processing of any complexity and configuration. The platforms are intended for engineers with limited experience in DSP design. They differ only in the installed audio processor*. UHD works with ADAU1467 HD installed ADAU1452.*
Both platforms are compatible with the SigmaStudio software environment. You can create any project, listen to it, customize it and download it to non-volatile memory on the motherboard. To do this, you will need a SigmaLink USBi programmer .
Reflex transport can be installed in a special place on the boards. In this case, you can use the ChipStudio graphical development environment to load the project directly into Reflex memory. This option will open up new opportunities for you to work together with SigmaStudio and ChipStudio software, such as ease of setting external controls, switching, indication, as well as selecting settings for any algorithms created by Analog Device for ADAU1452 and ADAU1467 processors.
For developers, the function of changing the name of the installed Reflex transport to any other will be useful, and it will respond in operating systems under your brand.
*It is very difficult to make a project on ADAU1467 that would not work on ADAU1452
Ask a question on our forum.
Five days in one letter - we will tell you what it was and how it works. Subscribe to news from the development center "CHIP and DIP".