Thermal imagers HIKMICRO M30 and M10
10.06.2022
We present to your attention thermal imagers from the company HIKMICRO M30 and M10 !
Handheld thermal imaging cameras are based on thermal imaging technology and are specifically designed for applications that require temperature measurement. It allows you to quickly find and fix problems on site.
HIKMICRO Viewer
Connect to mobile devices via built-in Wi-Fi, and then share images in real time in the HIKMICRO Viewer app.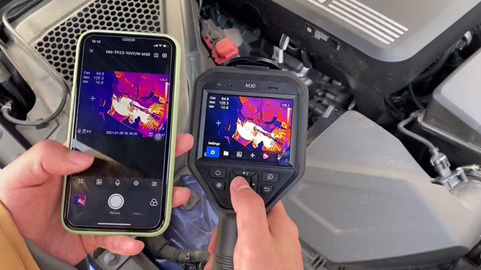 A high resolution
Both cameras have an optical resolution of 8M Pixel. The HIKMICRO VOx detector provides clear thermal vision of the target.


Display modes
The thermal imager can display an image on the screen in the following modes: Thermal, Fusion, PIP and Optical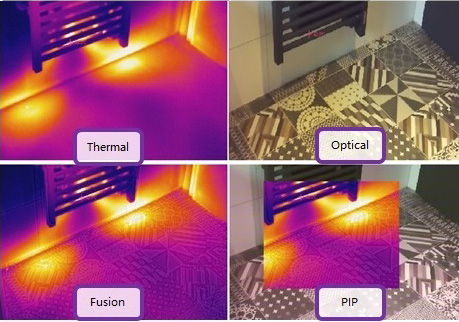 Application scenarios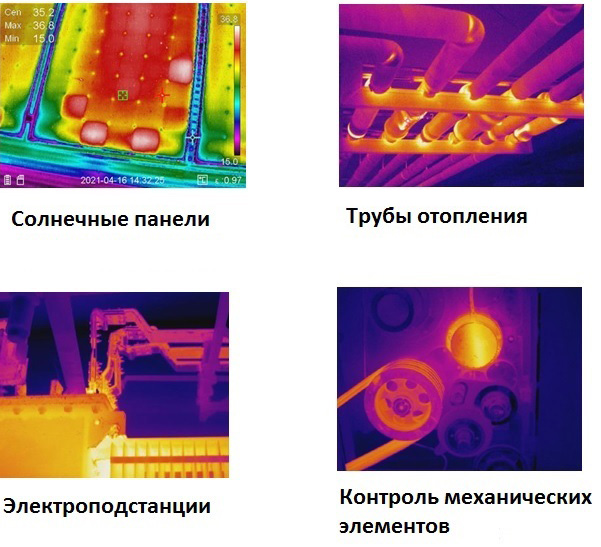 Main parameters of M30
Thermal resolution: 384 x 288 (110,592 pixels)
Thermal sensitivity: < 35 mK (at 25°C, F#=1.0)
Temperature measuring range: -20°C to 550°C (-4°F~1022°F)
Accuracy: maximum (±2°C/3.6°F, ±2%) for ambient temperature 15°C to 35°C (59°F to 95°F) and object temperature above 0°C (32°F)
Initial measurement settings: center spot, hot spot, cold spot, user-defined point/line/area
Manual focus
Frame rate 25 Hz
LCD display with 3.5" touch screen
Battery life 4 hours
Main parameters M10
Thermal resolution: 160 x 120 (19,200 pixels)
Thermal sensitivity: < 40 mK (at 25°C, F#=1.0)
Temperature measuring range: -20°C to 550°C (-4°F~1022°F)
Accuracy: maximum (±2°C/3.6°F, ±2%) for ambient temperature 15°C to 35°C (59°F to 95°F) and object temperature above 0°C (32°F)
Initial measurement settings: center spot, hot spot, cold spot, user-defined point/line/area
Manual focus
Frame rate 25 Hz
3.5" touch screen LCD
Battery life 5 hours