NPB-450/750 series chargers from MEAN WELL company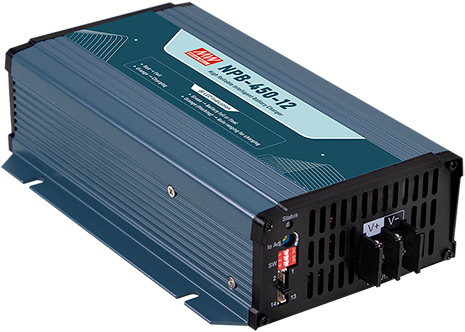 MEAN WELL has released an updated series of NPB-450 and NPB-750 chargers to replace the popular PB-600/1000 series chargers that are being discontinued. NPB-450 and NPB-750 are unique universal chargers of high reliability with a capacity of 450 W and 750 W with intelligent control, a wide range of voltage and charge current adjustment. The devices use a patented technology for automatic battery charge detection, which automatically adjusts the voltage and charge current parameters depending on the battery voltage (for lithium-ion batteries with BMS). Models with output voltages of 12 V (10.5~21 V), 24 V (21~42 V), 48 V (42~80 V) and 72 V (54~100 V) can be used to charge a wide range of batteries.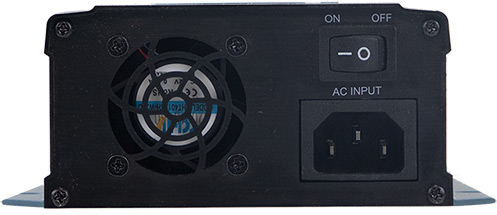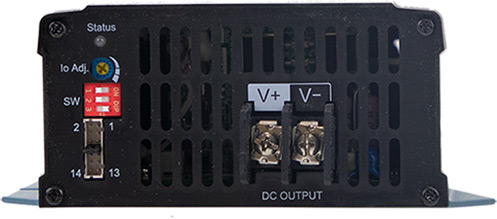 The NPB-450 and NPB-750 series can be paired with the SBP-001 charger programmer to connect to a computer for programming various parameters. The parameters of the charger can also be adjusted manually using the DIP S.W. button on the front panel to set the charging current (50~100%) or select between 4 preset curves.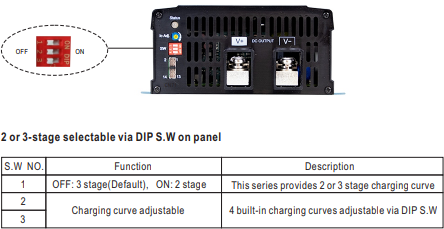 For more professional integration with applications of the NPB-450/750 series, they are equipped with a built-in CANBus protocol, which allows remote configuration and monitoring of the charger.
Chargers are suitable for charging electric motorcycles, bicycles, scooters, other electric vehicles, mobile robots, hand-held power tools.
Main technical characteristics and features of NPB-450/750 series chargers
Input voltage:

90 – 264V (AC)

or

127 – 370V (DC).Rated output voltages: 14.4V (10.5 – 21V); 28.8V (21 – 42V); 57.6V (42 – 80V) – for NPB-450/750 series; 72V (54-100V) – for NPB-450 series.

Maximum charge current: 25A, 43A (for 14.4V); 13.5A, 22.5A (for 28.8V); 6.8A, 11.3A (for 57.6V); 5.5A (for 72V) – depending on the power of the memory by series.
Output current adjustment (maximum charge current): 50 – 100% of the normalized value.
Types of chargeable batteries: lead-acid, lithium-ion.
Types of charging characteristics: 2 stages, 3 stages (switch selection).
Types of protection: short circuit, overload, overheating, protection when connecting a battery with a polarity violation.
Overall dimensions:

205x135x55mm

(NPB-450),

230x158x67mm

(NPB-750).
Operating temperature range:

-30 ... +70°C.The warranty period is 3 years.
For more detailed technical specifications, see the Specifications for NPB-450/750 series chargers.
For questions related to the selection and use of MEAN WELL products, please contact us by e-mail Meanwell@chipdip.ru .