PoE splitter with USB type-C output 5V 2.5A
14.09.2022
The assortment has received a new POE-SPLITTER-TYPE-C - an industrial gigabit PoE splitter in a metal case with a USB type-C 5V/2.5A output. Power over Ethernet (PoE) is a technology that allows a device to transmit electrical energy along with data through a standard twisted pair cable in an Ethernet network.
The splitter is suitable for connecting via twisted pair (Cat-5 UTP) remote low-voltage network equipment, network cameras and Raspberry Pi 4 single board computer without a PoE HAT expansion card directly from the PoE line.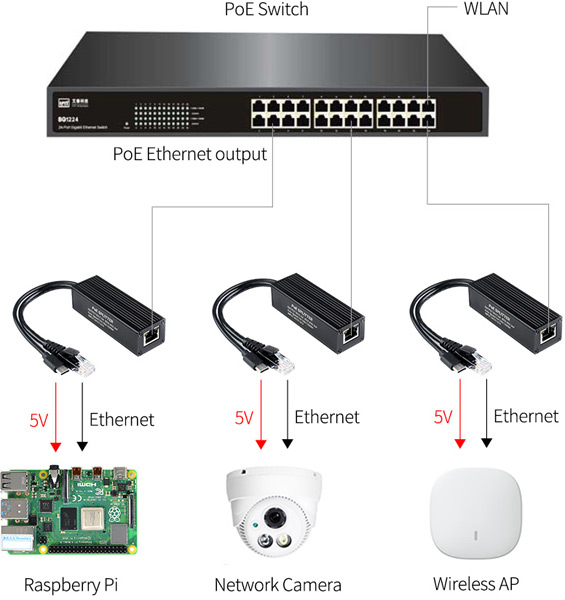 Characteristics
Original Si3404 chip;
Isolated SMPS;
PoE wires:

1/2(+);

3/6(-);

4/5(+);

7/8(-);

PoE input voltage: 37…57 V;
USB type-C output:

5V 2.5A (max);

Cable: Cat-5 UTP;
Standard: IEEE 802.3af/at PoE Ethernet;
Transfer rate: 10/100/1000Mbps;
LED indicator: PoE power indicator;
Working temperature:

-40°C ~ 85°C.
Housing dimensions