SC15 Servo - programmable servo for robotics
28.10.2022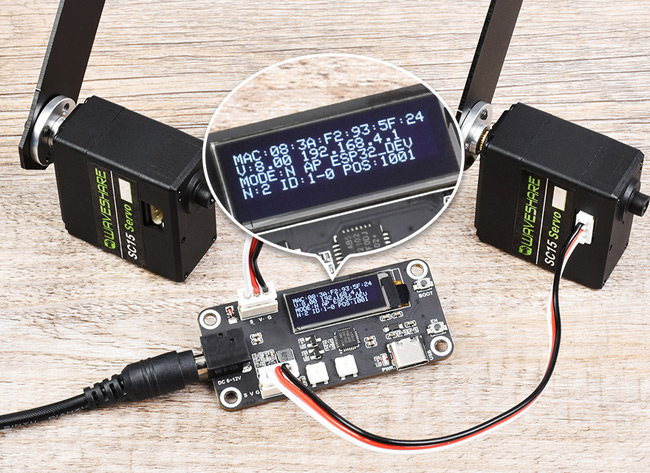 The new SC15 Servo range has been added - a programmable serial bus servo capable of operating in two modes: 180° (angle control in servo mode) / 360° (continuous rotation in motor mode). It is ideal for robotic projects that require steering angle and load feedback, such as robotic arms, six-legged robots, humanoid robots, wheeled robots , etc.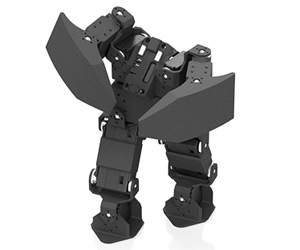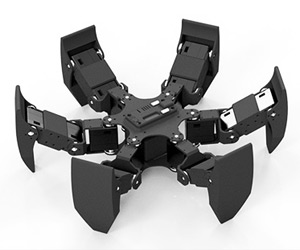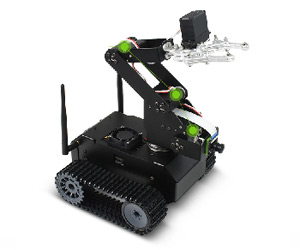 To control and program this type of servo, a specialized Servo Driver with ESP32 controller is suitable - supporting ESP-NOW technology, which allows you to control and debug servos via a Wi-Fi wireless communication channel. Up to 253 servos can be controlled simultaneously, and each servo can receive information such as current angle, load, voltage, mode, and so on.
Specifications SC15 Servo
Input voltage: 4.8-8.4V;
Torque:

up to 17 kg.cm;

Mechanical limited angle: no limit;
Rotation angle: 180° / 360°(set by software);
Data transfer rate:

1 Mbps;

Gear: high precision metal gear;
Idle speed:

0.18s/60°

at 4.8V

and 0.16s/60°

at 6V;

Position sensor resolution: 180°/1024;
ID range: 0-253;
Feedback: position, load, speed, input voltage;
Idle current: 200 mA;
Stop current: 1700mA.
Dimensions SC15 Servo