SCT Series Current Transformers
03.04.2023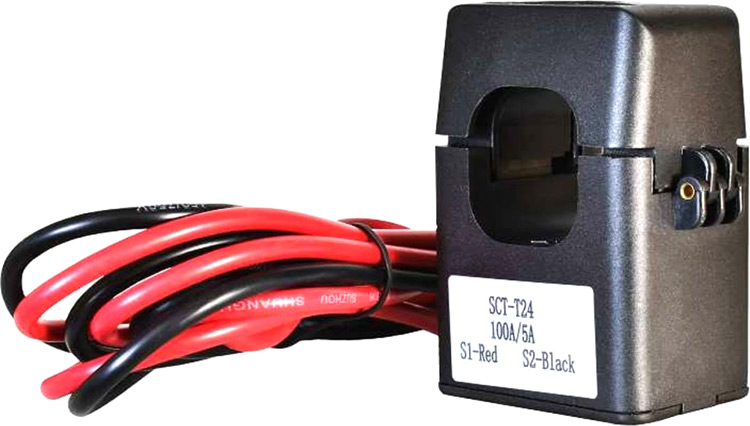 To ensure safety in the operation of electrical networks, the main condition is the control of network parameters. But many electrical installations and units can operate with voltages up to several hundred kilovolts. In this case, the current in them can reach tens of kiloamperes. It is quite natural that taking readings in such networks directly is dangerous, and not very effective. To some extent, the use of transformers will help solve this problem. But the mode of operation of a conventional transformer does not allow you to control the change in current. And to solve this problem, current transformers are used, in which the indicators of the secondary circuit change in proportion to the magnitude of the current of the primary winding.
There are various designs of current transformers - cylindrical, rectangular, with a busbar through the center of the body, or with a hole for wrapping the wire. But what unites them all is the mandatory presence of a load element (resistor) in the secondary winding. The operation of current transformers with unloaded secondary windings is unacceptable due to the strong heating (up to destruction) of the magnetic circuit.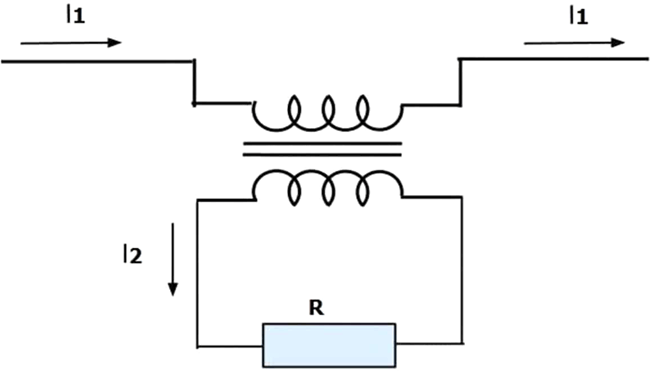 By purpose, the following types of current transformers (CTs) are distinguished:
Measuring. Serve to transmit current to special measuring instruments. Metering CTs are sized to have minimal effect on the primary circuit and to minimize any current distortion.
Intermediate. They are used in relay protection circuits, provide current isolation in the primary and secondary windings.
Laboratory. Differ in the increased accuracy. Designed to simulate a certain current strength.
Protective. Connected to current protection circuits. Often the rated current of such systems differs significantly from the mains current. Often, protective CTs are assigned a certain accuracy class, which makes it possible to use protective CTs as measuring ones.
Current transformers of the SCT series from the Novatek-Electro company belong to the type of instrument transformers. These transformers have a split core for quick and easy installation. SCT transformers are available for operation with currents from 100 to 800A (depending on the model). The maximum voltage is 2000VAC. Can be used in the frequency range from 50 to 400 Hz. The operating temperature ranges from -15 to 55°C. Degree of protection IP20.
Typical current transformer connection diagram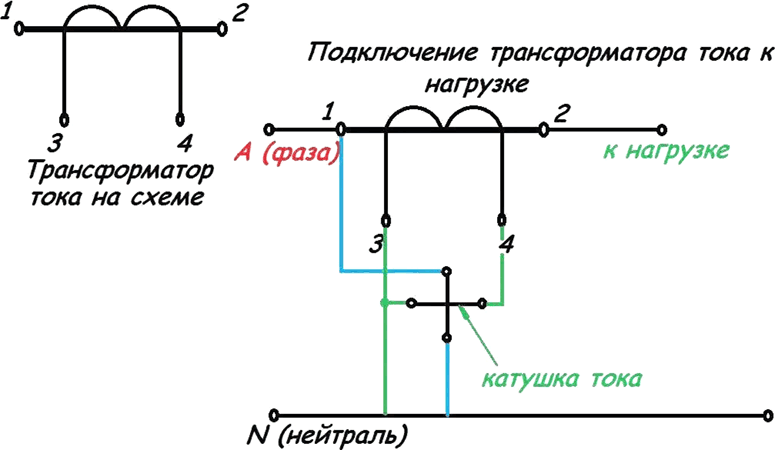 Main Parameters of SCT Current Transformers
Model
Load resistance in the secondary circuit (Rn), Ohm
Inner window diameter, mm
Dimensions (HxBxL)
Rated primary current (In), A
Accuracy

5%

to 120%

In
2xIn
3xIn
SCT-24 100A/5A
≤0.05
24
67x35x54
100
1.5%
5%
-
SCT-24 200A/5A
≤0.1
24
67x35x54
200
1%
5%
10%
SCT-36 400A/5A
≤0.1
36
87x43x68
400
1%
1%
5%
SCT-36 600A/5A
≤0.1
36
87x43x68
600
1%
1%
5%
SCT-50 800A/5A
≤0.1
50
120x60x100
800
1%
1%
5%