RNC1C interface (relay) modules manufactured by SHENLE
01.09.2023
Реклама
Рекламодатель: АО «ЧИП и ДИП»
erid: LjN8K1ePe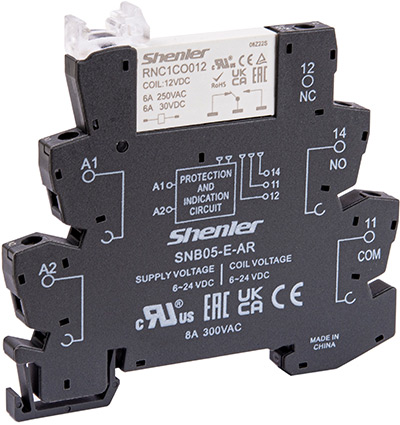 The relay is one of the most common devices used to automate processes in electrical engineering. In fact, it is an automatic switch that connects or disconnects electrical circuits when the set parameters are reached or when external influences are applied. There are several types of relays, depending on the principle of operation, purpose, device. For example, electromagnetic relays, solid-state relays, electronic relays. And, although the latter are made, as a rule, on the basis of electromagnetic relays, they can be attributed to a separate type. In addition to their main purpose – switching on/ off the circuit, they are able to perform other tasks. For example, to control the power consumption, the voltage at the terminals of batteries, control lighting systems, etc.
Interface relays (relay modules) are a small-sized structure that performs the role of controlling logic controllers, sensors, switches, field buses, etc.
Only at first glance it seems that the interface relay consists of a conventional relay and a pad designed for easy installation. Structurally, the interface relay consists of two parts: optical isolation and a switching element. Optical isolation is a system of LEDs and photodiodes that provide electrical isolation between two circuits. The switching element is implemented by an electromechanical relay or a semiconductor key, which opens and closes in the presence of a certain control signal. Another feature of interface relays is the absence of the need to use additional mechanisms for internal protection. They already have built-in capacitors that protect the relay from voltage surges. Built-in resistors are used to make the device work smoothly.
Interface relays of the RNC1C series manufactured by the Chinese company Shenle Corporation Ltd are built on the basis of ultrathin relays of the RNC series. The thickness of such a module is only 6.3 mm. The relays have 1 pair of switching contacts, which allows you to work in any switching mode - on, off and switching. Despite such small dimensions, the rated load current is 6A at a voltage of 250VAC or 30VDC. The relays remain operational at ambient temperatures from -40 to +85°C.
Relay switching circuit

Overall dimensions of the relay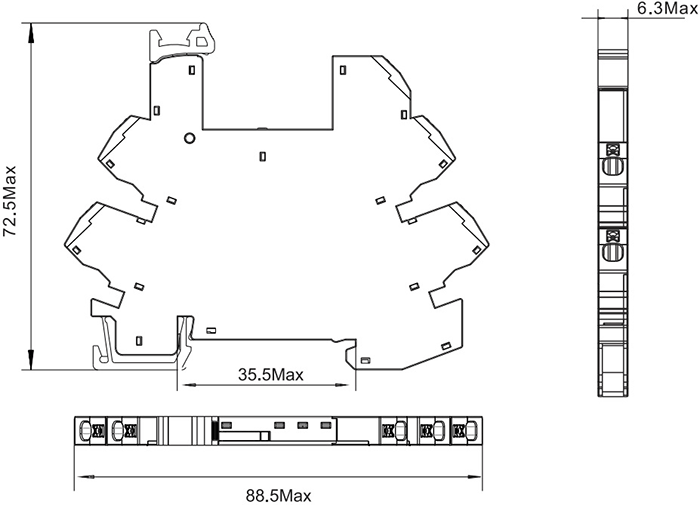 Dimensions of relay RNC1CO006/

SNB05-E-AR

, RNC1CO012/

SNB05-E-AR

, RNC1CO024/

SNB05-E-AR

, RNC1CO048/

SNB05-E-D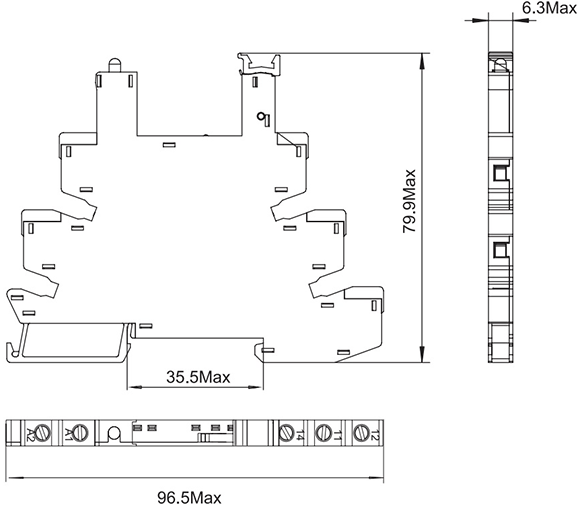 Dimensions of relay RNC1CO060/

SNC05-E-C
Main parameters of RNC1C relay