Output disk varistors of the B722* StandarD series from TDK
05.05.2023
Protection of electrical and electronic circuits from pulse interference is one of the basic tasks in the design of devices and devices for various purposes. Its necessity is determined both by the value of the equipment itself and its operability in various conditions, and by the protection of the operator or user from electric shock.
The use of a varistor plays an important role in the system of protection of sensitive electronic circuits from voltage surges and high-voltage transients. The principle of operation of these elements is based on a change in the resistance of the semiconductor structure under the influence of high voltage, which is included in its name (var iable res istor, variable resistor). Connected in parallel with an electronic device or circuit to be protected, the varistor forms a low-resistance shunt when the voltage increases and, thus, prevents its further increase.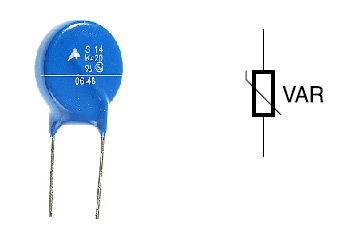 Appearance and symbol of the B722 series disc varistor
The key parameters for choosing a varistor are – the trip voltage (RMS value), the maximum pulse current at 8/20 µs, the absorbed energy at 2ms. A visual distinguishing feature is the overall size of the varistor in the series:
Name
Nominal diameter
The response voltage is RMS, V RMSPulse current, at 8/20 µs, I MAX

Absorbed energy,

at 2ms, W MAX

B72205S

 
5 mm
11...460 V
100...400 A
0.3...18 J
B72207S7 mm
11...460 V
250...1200 A
0.8...36 J
B72210S10 mm
11...680 V
500...2500 A
1.7...72 J
B72214S14 mm
11...1100 V
1.0...4.5 kA
3.2...230 J
B72220S20 mm
11...1100 V
2.0...6.5 kA
10...410 J
The maximum single current pulse is determined by the waveform at a ratio of 8/20 microseconds (rise time of 8 microseconds /fall time to half the value of 20 microseconds) in accordance with IEC 60060: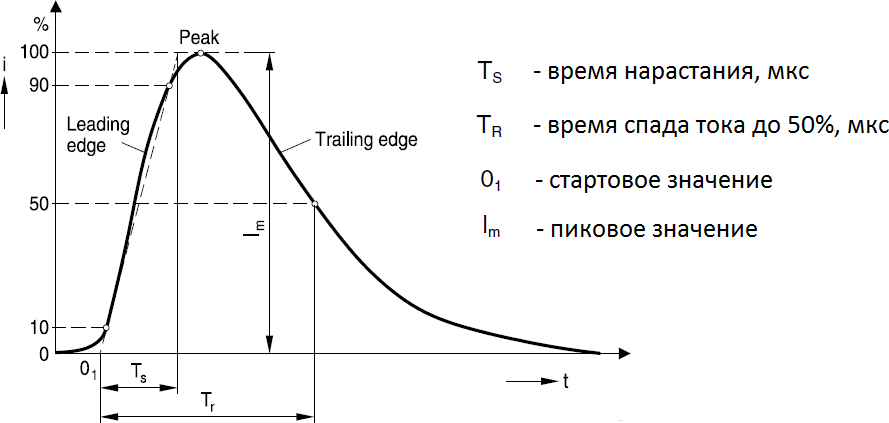 Current pulse shape and estimated parameters
TDK's B722* StandarD series disc varistors have been widely used in industrial equipment and household appliances – to protect semiconductor devices: thyristors, triacs, transistors, diodes, zener diodes; for electrostatic protection of radio equipment inputs; for protection against electromagnetic surges in powerful inductive elements; as a spark extinguishing element in electric motors and switches.
For more details, the technical characteristics of TDK's B722* StandarD series disc varistors are presented in the Specifications on the product page.