Uni-Trend UDP6720 and UDP6721 programmable power supplies
24.04.2023
A new batch of programmable sources from the Uni-Trend UDP6720 and UDP6721 company has arrived at the CHIP and DIP warehouse.
UDP6700 is a series of programmable power supplies with wide output power range and high performance.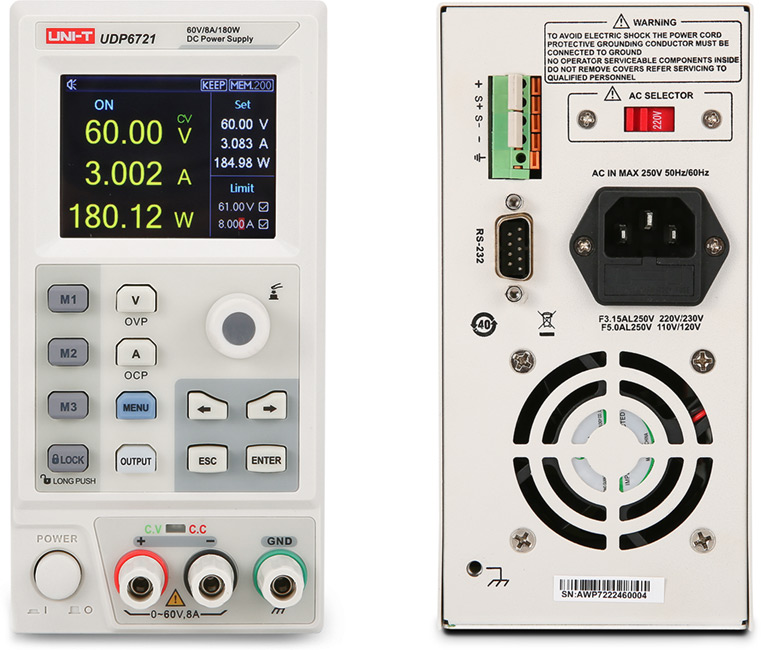 Main settings
Channels - 1 channel
Power - 100W for UDP6720 / 180W for UDP6721
Output voltage 0~60V
Output current 0~5A for UDP6720 / 8A for UDP6721
Resolution 10 mV, 1 mA
RS232 interface and CSPI protocol support
The UDP6700 series is equipped with a 2.8-inch full color LCD display.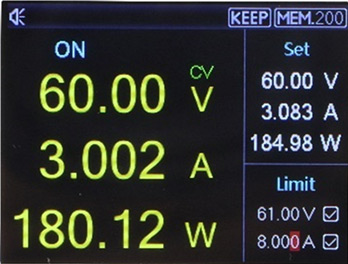 UDP6700 sources provide 200 preset groups M1, M2 and M3, for a total of 600 preset groups.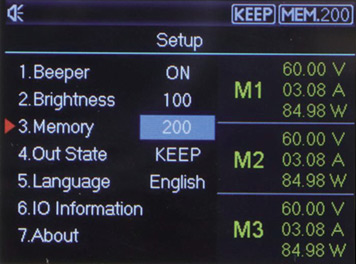 The list function can preset the output power curve to facilitate automatic testing.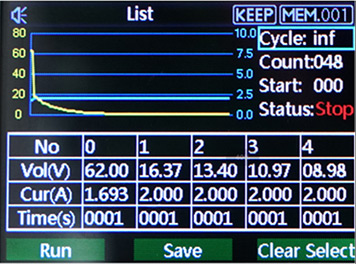 Delay function, sets the delay for the output of the power supply. This can help with on-off testing.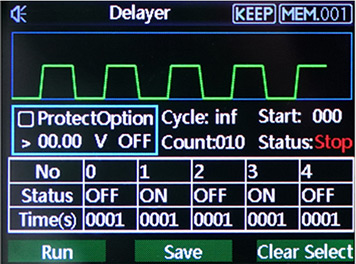 The output range is a wide range with maximum voltage, maximum current and maximum power. One power supply can replace several small power supplies.


Specifications
UDP6720
UDP6721
Output range
Voltage
0~60V
0~60V
Current
0~5A
0~8A
Power
100W
180W
Load control
Voltage
<0.01%+3mV
<0.01%+5mV
Current
<0.01%+3mA
<0.01%+5mA
Power supply regulation
Voltage
<0.01%+3mV
<0.01%+5mV
Current
<0.1%+3mA
<0.1%+5mA
Programming Accuracy
Voltage
<0.05%+10mV
<0.05%+10mV
Current
<0.2%+2mA
<0.3%+5mA
Readback Accuracy
Voltage
<0.05%+10mV
<0.05%+10mV
Current
<0.2%+2mA
<0.3%+5mA
Ripple and noise
Voltage
<2.0mVrms
<5.0mVrms
Current
<5.0mArms
<8.0mArms
Dimensions
W×H×D
87×174×255(mm)
87×174×255(mm)
Weight
net
<2.5kg
<2.5kg