Professional thermal imager Uni Trend UTi384G
10.05.2023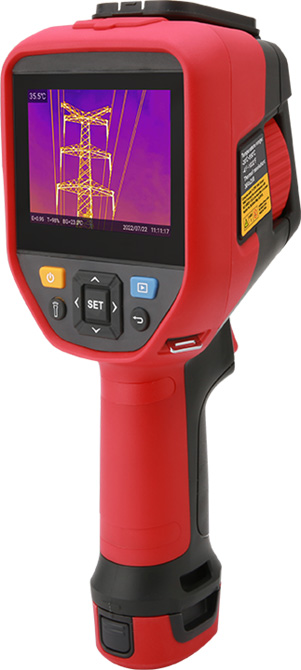 A new batch of professional thermal imagers from Uni Trend (Uni-T) has arrived at the CHIP and DIP warehouseUTi384G.
Uti384G is the senior representative of the Uni-T line of thermal imagers presented in our warehouse.
This model is specially designed for industrial use, with a high IR resolution of 384 × 288 and a wide temperature range: -20...+55°C. Professional lens with manual focus allows you to flexibly adjust the focal length according to the different distance to the lens and ensures high image quality. The large IPS touch screen with a 3.5-inch diagonal provides users with a more efficient and convenient operation.
UTi384G supports the following functions: Wi-Fi, voice recording, video recording, laser pointer, on-screen analyzer, isotherm.
Characteristics of Uti384G
3.5" IPS touch screen

(640×480)IR resolution: 384 × 288

Frame rate ≤30 Hz

Temperature measurement range:

-20°C to 55°COn-Screen Analyzer: 5 Dots / 5 Lines / 5 Rectangles / 5 Circles

Digital camera resolution: 5MP
Focus: Manual
Digital zoom: 2x, 4x
Wi-Fi and Bluetooth connection via mobile app
PC software: Real-time image analysis and projection
Video recording
Voice recording
Image Modes: Thermal, Visual Image, Merge, PIP
IP54
Fall protection from 2 m
Main application areas
Electric power industry, construction, inspection of heating equipment, car maintenance.