UT8805E 5.5 Digit Bench Digital Multimeter
09.09.2022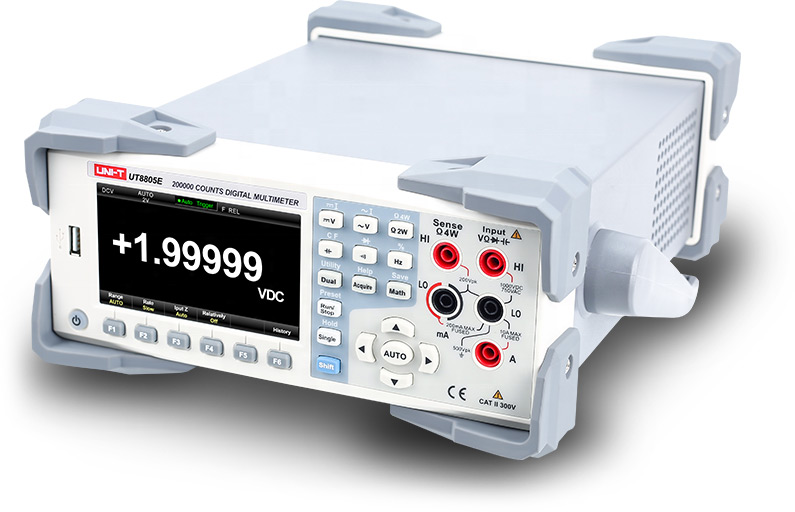 In the warehouse "CHIP and DIP" a new supply of digital desktop multimeters from the company Uni Trend.
The UT8805E is a true-rms auto-ranging benchtop DMM with a 4.3" TFT display. The total capacity of Nand flash memory is 1 GB.
This is an excellent electrical measuring instrument. It is suitable for measurements in electronics, communications, manufacturing, chemical and petroleum industries, electric power and other industries. It is an indispensable experimental tool for colleges and universities.
main parameters
5.5 digits
Reading limit up to 199999
Connectors USB device, USB host, LAN, RS-232
DC voltage up to 1000 V
AC voltage up to 750 V
Current, A (constant / variable) - 10A / 10A
Capacitance (F) - 2mF
Resistance -100 MOhm
4.3" TFT LCD, display resolution

480 × 272
Mathematical operations and statistics
Mathematical operations mainly include 5 functions: statistics, limits, logarithmic voltage level, comparison operations, logarithmic power level. The math operation function is suitable for voltage, current, resistance, capacitance, frequency/period and temperature measurement.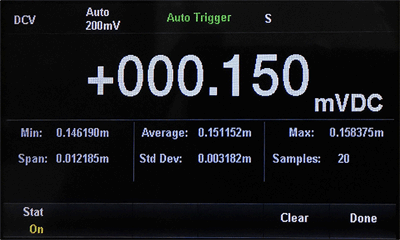 The display can show measurements as numbers, graphs and bar graphs: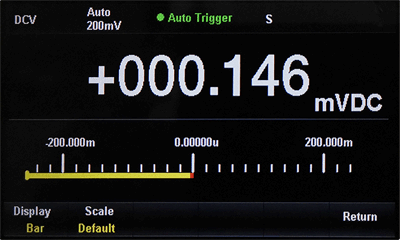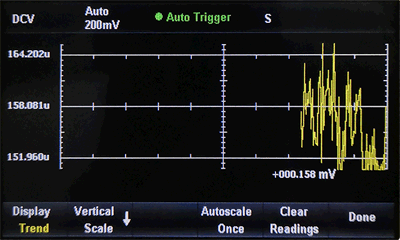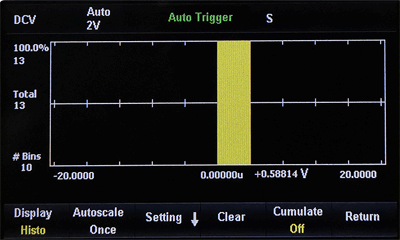 When measuring the voltage or current of an AC signal, you can also measure its frequency: