Flexible Expandable Protective Woer Braid
26.08.2022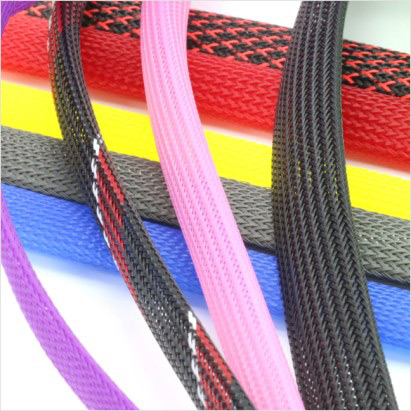 The warehouse "CHIP and DIP" received a replacement for the German protective braid IPROTEX from the manufacturer Woer .
Woer braid is made from polyethylene terephthalate (PET) and is great for wire harnesses, wire and hose protection. In terms of quality, Woer braid is not inferior to IPROTEX, but it wins significantly in price!
The PET material has high mechanical strength, low coefficient of friction and hygroscopicity, and is also resistant to repeated deformations during stretching or bending. Polyethylene terephthalate retains its high impact-resistant characteristics in the operating temperature range from -40°C to +60°C. The material has a high chemical resistance to acids, alkalis, salts, alcohols, paraffins, mineral oils, gasoline, fats and esters. PET has significant plasticity in the cold and heated state. The electrical properties of polyethylene terephthalate at temperatures up to 180°C change slightly (even in the presence of moisture).
Key Features
Excellent bending
Excellent abrasion resistance
Convenient installation
Operating temperature: -45°S to 125°S
Melting point: 250°C ± 5°C
Fire resistance: Self-extinguishing material
The following sizes are available from stock and to order
Colors other than black are available on request.
For all questions, please call +7 495 544-00-08 or e-mail: sales@chipdip.ru