DSP machine 1 Black Amp 4, Hi-Res streamer - amplifier (2x60W) for Raspberry Pi 4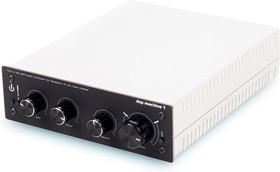 Images are for reference only,
see technical documentation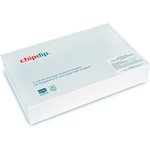 11 pcs. from the central warehouse,

term 5-7 working days
Add to Shopping Cart

1

pcs.
amount of

61 600

֏
Description
DSP machine 1 Black Amp 4
- streamer, digital-to-analog converter DAC, audio processor, amplifier for Raspberry Pi 4 microcomputer (not included). The front panel is black
To build a streamer amplifier, you can use any Raspberry Pi 4 microcomputer. The microcomputer is installed on a 40-pin audio card connector. As software, use any player or OS image that is recorded on a microSD card for Raspberry Pi. Operating systems automatically detect the ChipDip DAC audio card and configure the audio output to it. In some players, you may need to choose ChipDip DAC as the audio output device.
- Plug and Play does not require soldering
- Compatible with Raspberry Pi 4 (Micro HDMI connector included)
- Official support for RaspberryPi OS / Volumio3 / rAudio1 / Album Player / OpenELEC / Manjaro OS / MoOde and others.
- DSP ADAU1701, TPA3255 amplifier chip for the best sound quality.
- Power 2x60 W
- Audio output connectors: two pairs of screw terminals (left and right)
- Built-in EEPROM for automatic OS configuration (with write protection).
- Automatic frequency switching according to I2S input signals.
- Sampling frequency and bit rate range from 44.1kHz/16 bit to 192kHz/32 bit
- Compatible with SigmaStudio and ChipStudio software for rebuilding the audio processor
You can ask questions on the forum in the ChipDip
DAC section
What's under the lid *
* Raspberry Pi microcomputer is not included.
Comparison table
| | | | |
| --- | --- | --- | --- |
| | DSP Machine 1 | DSP Machine 2 | DSP Machine 3 |
| Timbre Block | + | + | + |
| SuperBass | + | + | + |
| Mute | + | + | + |
| Power unit | + | + | + |
| Correct shutdown | + | + | + |
| Line output | - | + | + |
| Power Amplifier | + | - | - |
| SPDIF output | - | - | + |
| Toslink Output | - | - | + |
| SigmaStudio | + | - | + |
| PurePathStudio | - | + | - |
| ChipStudio | + | + | + |
Instead of RaspberryPi, you can connect REFLEX 2.0! Find out how in the
Engineering Zone
Technical parameters
Technical documentation
Video
Delivery terms
Delivery to Yerevan
Office CHIP AND DIP

10 October1

free

HayPost
13 October1
1 650

֏

2
1
estimated delivery date depends on the date of payment or order confirmation
2
for parcels weighing up to 1 kg
Buy with this product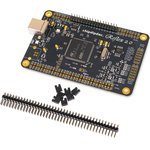 ChipDipDac