NSHVI 1.5-8, Insulated pin sleeve tip (8mm) black 1.5mm²
Images are for reference only,
see technical documentation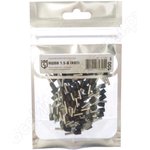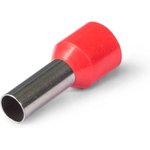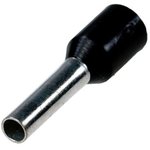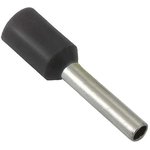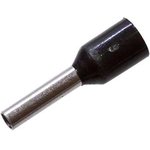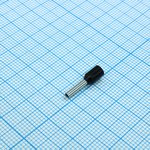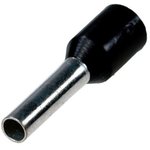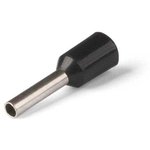 12401 pcs. from the central warehouse,

term 5-7 working days
Add to Shopping Cart

1

pcs.
amount of

17

֏

Description
NShVI insulated pin sleeve lugs are designed for crimping termination of flexible stranded copper conductors. Transform the ends of stranded wires into monolithic pins. The dimensions of the insulated cuffs and bushings of the NShVI lugs are designed for mounting one conductor of the corresponding section.
The tapered shape of the ferrule, the Easy Entry type, facilitates the insertion of the stranded wire into the copper sleeve.
Technical parameters
Functional purpose
sleeve tip
Maximum cross-section of the clamped wire, mm2
1.5
Contact length, mm
8
Type of cable used
one wire
Isolation present
There are
Series
nshvi
Insulator color
Black
Weight, g
0.1
Technical documentation
Delivery terms
Delivery to Yerevan
Office CHIP AND DIP

6 October1

free

HayPost
11 October1
1 650

֏

2
1
estimated delivery date depends on the date of payment or order confirmation
2
for parcels weighing up to 1 kg