PRK-90VT/36V, Soldering iron for station NeoTerm-1S,2S, 3S,2T,3T,Ts20-PRK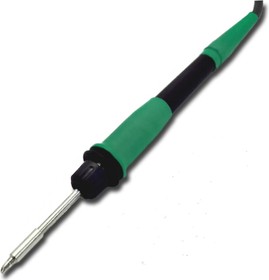 Images are for reference only,
see technical documentation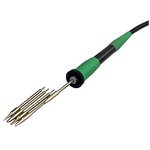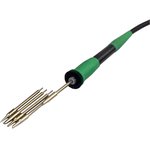 5 pcs. from the central warehouse,

term 5-8 working days
Add to Shopping Cart

1

pcs.
amount of

20 700

֏
Description
Soldering iron for the line of soldering stations "NeoTherm".
PRK-90 is a soldering iron in which the heater and the soldering nozzle form a single element - the cartridge. The soldering iron has an extreme heating rate. The cartridge heats up from room temperature to 350°C in just 3 seconds! The temperature sensor is combined with the heating element and is located directly in the soldering zone, which allows you not to worry about the quality of the soldered joint, and the soldering iron, as a rule, does not require temperature correction.
Maximum soldering iron power 90W
Operating temperature range 100 - 400°C
Embedded microcontroller
Activity sensor
Technical parameters
Delivery terms
Delivery to Yerevan
Office CHIP AND DIP

4 October1

free

HayPost
9 October1
1 650

֏

2
1
estimated delivery date depends on the date of payment or order confirmation
2
for parcels weighing up to 1 kg