TBS1072C, Digital Oscilloscope, 2 channels x 70 MHz (State Register of the Russian Federation)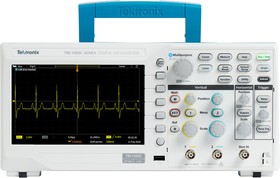 * Images are for reference only,
see technical documentation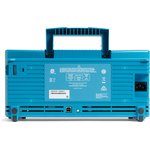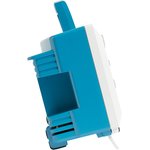 Add to Shopping Cart

1

pcs.
amount of

274 000

֏

Description
The TBS1000C Series oscilloscope is a compact, affordable instrument that delivers the feature set, versatility, and reliability required by today's educational institutions, embedded system design engineers, and enthusiast inventors. The TBS1000C features a 7-inch WVGA color screen, up to 1 GS/s sample rate, 50 MHz to 200 MHz bandwidth, and a five-year warranty. The device has a built-in system of training courses, including laboratory work with step-by-step instructions for students. The HelpEverywhere® system provides helpful tips and tricks that appear as you work through the user interface and make the instrument more understandable to the new user.
The TBS1000C Series oscilloscope is designed with a combination of features and capabilities to help you learn and get started quickly at an extremely affordable instrument price.
7" WVGA color screen with 15 horizontal divisions with 1.5 times longer signal length
32 automatic measurements for fast, reliable testing of a wide range of signals
Dual FFT window with simultaneous time-domain and frequency-domain display for a better understanding of the signal's frequency spectrum
Ability to disable auto-tune, cursors and measurements
Trigger Frequency Counter
Pan and zoom capability to quickly view fine signal details in an area of interest
Multilingual user interface - translation into ten interface languages and front panel overlays
Small size and weight
Fanless design for low noise
Technical parameters
Type
digital
Number of analog channels
2
Bandwidth, MHz
70
Sample rate per channel
1GHz
Memory capacity per channel
20,000 points
Series
tbs1000S
State Register of the Russian Federation
yes
Weight, kg
3
Technical documentation