VGT-1200, Ultrasonic cleaning bath 1.3 l 228×183×158 mm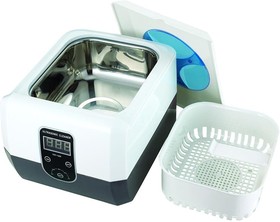 * Images are for reference only,
see technical documentation
71 pcs. from stock,

term 5-7 working days
Add to Shopping Cart

1

pcs.
amount of

38 800

֏
Description
Washing ultrasonic VGT-1200 - the device having the moisture-proof isolated case. Additionally, the sink is equipped with a digital timer for 5 modes with a memory function. The cover is equipped with a blue LED. Antistatic execution. The digital indicator displays power and operating time.
The ultrasonic cleaner has a large 1.3 liter tank, which allows you to process a large number of instruments at the same time. The tank itself is made of stainless steel.

Specifications:
Ultrasonic frequency 40000 Hz
SUS304 stainless steel sink
Volume 1300 ml
5 cycles with digital time display 90, 180, 280, 380 and 480 seconds
Power Supply AC 220 ~ 240V, 50 Hz/AC110 ~ 120V, 60 Hz, Ultrasonic Power 60 W
Packed size 295 x 238 x 200 mm (L x W x H)
External dimension 228 x 183 x 158 mm (L x W x H)
Tank size 175 x 145 x 70 mm (L x W x H), W 1.75 kg
Weight 1.75 kg

Applications of ultrasonic cleaning:
1. Jewelry (necklaces, rings, earrings, bracelets, etc.)
2. Glasses, lenses, waterproof watches.
3. Electric shavers, combs, artificial teeth, dental instruments, children's toys.
4. Stationery, fountain pen nibs, stamps.
5. Metal products (watch parts, badges, valves, coins, etc.)
6. Cutlery.
Technical parameters
Capacity, l
1.3
Frequency, kHz
40
Weight, kg
2.26
Technical documentation
Buy with this product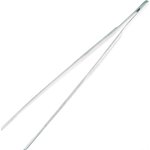 Intermed