SGA12E05-USB, Power supply (adapter)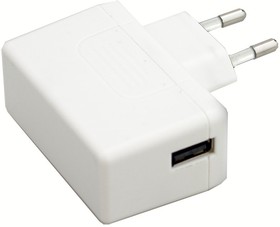 Images are for reference only,
see technical documentation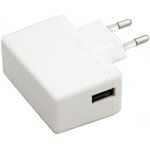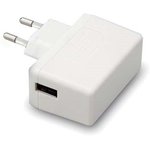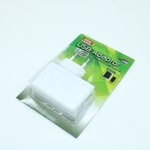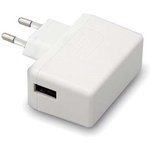 1800 pcs.,

term 15-17 weeks
Add to Shopping Cart

1

pcs.
amount of

6 400

֏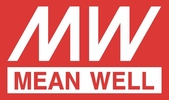 Description
AC-DC Adaptor
SGA12E is a series of compact Mean Well adapters with 12W output power.
Advantages:
The presence of a standard connector for connection with a size of 2.1x5.5x11 mm. The width of the adapter body does not exceed the inner diameter of the socket
The presence of protection against short circuits, overloads and excess output voltage
Class II electrical safety, i.e. protective earthing is not required
Compliance with international requirements for energy efficiency EISA 2007 / DoE (level VI)
Ultra-low power consumption at idle (<75/150 mW depending on voltage)
Specifications:
 Output power: 12W
 Output voltage: 5V
 Input voltage range: 90…264V
 Dielectric strength input-output: 4.242 V DC
 Case Width: 27.4mm
 Warranty: 3 years
Suitable for food:
1.) various household appliances;
2.) industrial devices;
3.) office and telecommunications equipment.
Output power (nom) 12 W, Output 5 V, Voltage of 1 channel, min 5 V, Voltage of 1 channel, max 5 V, Output current of 1 channel, min 0 A, Output current of 1 channel, max 2.4 A, Voltage stabilization type, Input 110/220V auto, Design network adapter, Number of outputs 1, Application wide application
Technical documentation
Delivery terms
Delivery to Yerevan
Office CHIP AND DIP

15 January1

free

HayPost
18 January1
1 650

֏

2
1
estimated delivery date depends on the date of payment or order confirmation
2
for parcels weighing up to 1 kg