79-7301 (12-0193), Soldering iron tip cleaning sponge, 56x36mm
Images are for reference only,
see technical documentation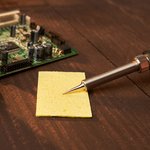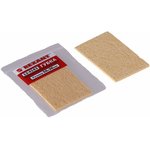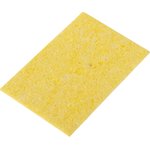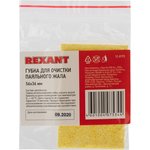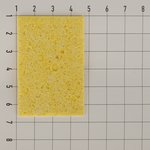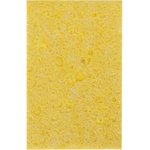 3816 pcs. from the central warehouse,

term 5-7 working days
Add to Shopping Cart

1

pcs.
amount of

620

֏
Brand / Manufacturer:
China
Description


Soldering tip cleaning sponge 56x36mm (for ZD-931) REXANT is designed to remove oxides from the surface of the tip and excess solder (prolongs the service life of the soldering iron). Produced from pure cellulose and supplied in compressed form. Before use, the sponge must be moistened with water, squeezing out the excess.
Technical parameters
Type
sponge
Weight, g
3.09
Delivery terms
Delivery to Yerevan
Office CHIP AND DIP

6 October1

free

HayPost
11 October1
1 650

֏

2
1
estimated delivery date depends on the date of payment or order confirmation
2
for parcels weighing up to 1 kg