CT40805Y103M500B1B, K10-17B 0.01UF 50V Y5V 10% (0805) capacitor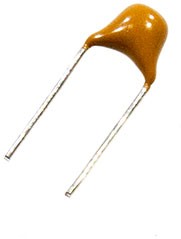 Images are for reference only,
see technical documentation
1 pcs. from the central warehouse,

term 5-7 working days
Add to Shopping Cart

1

pcs.
amount of

23

֏
Description
Multilayer ceramic capacitors K10-17B of constant capacity are designed for operation in DC, AC and pulse current circuits.
Ceramic output capacitors are made with several types of dielectric and are characterized by stability of capacitance change with respect to temperature, low losses and high insulation resistance.
Capacitors K10-17B are made in the form of a pupated insulated body with unidirectional flexible wire leads of a radial type. On the body of the capacitor is a brief marking of the rating with an indication of the capacitance. Mounting of ceramic capacitors is carried out by the leads using soldering or mounting in holes.
Technical parameters
Tolerance of nominal,%
10
Tank temperature coefficient
y5v
Technical documentation
Delivery terms
Delivery to Yerevan
Office CHIP AND DIP

2 October1

free

HayPost
5 October1
1 650

֏

2
1
estimated delivery date depends on the date of payment or order confirmation
2
for parcels weighing up to 1 kg