71-0136, Lamp T5 for Destroyer 71-0036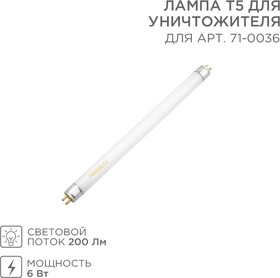 Images are for reference only,
see technical documentation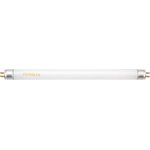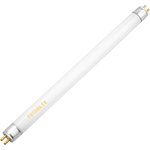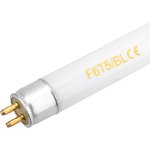 2 pcs. from the central warehouse,

term 5-7 working days
Add to Shopping Cart

1

pcs.
amount of

660

֏

Description
Insecticide traps destroy flying insects of all kinds without chemicals, unpleasant odors and danger to humans and animals. Mosquitoes, mosquitoes, midges, moths and flies fly to the bright ultraviolet light of the lamp, where the pests touch the metal grid under tension and instantly die.
An anti-mosquito lamp consumes a small amount of electricity and is the optimal solution to the problem of insects indoors and outdoors.
In case of damage or failure of the original REXANT lamp, which is supplied with the trap, you can purchase this product separately and return the destroyer to working capacity.
The UV lamp with a power of 6 W T5 emits bright light and warms up, imitating the heat of mammals. Suitable for anti-mosquito lamp art. 71-0036.
Technical parameters
Delivery terms
Delivery to Yerevan
Office CHIP AND DIP

10 October1

free

HayPost
13 October1
1 650

֏

2
1
estimated delivery date depends on the date of payment or order confirmation
2
for parcels weighing up to 1 kg