GT-SONIC Ultrasonic baths
24.05.2023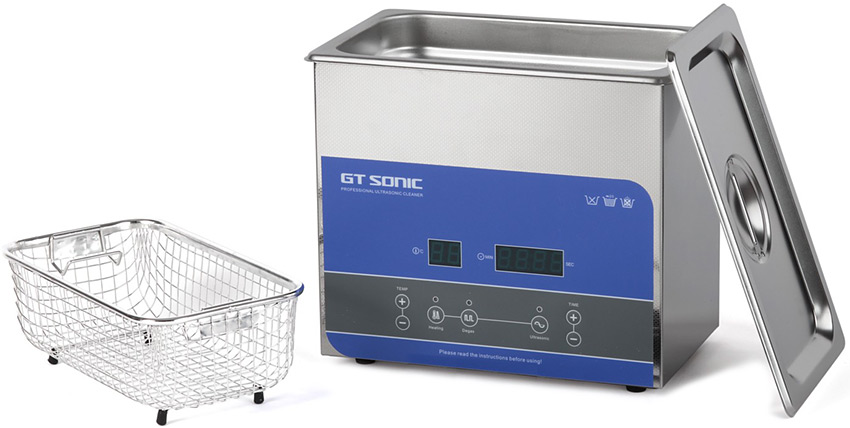 A new batch of ultrasonic cleaners (baths) has arrived at the CHIP and DIP warehouse from the GT SONIC company, the R series.
The R series is the largest ultrasonic baths among the GT-Sonic range in our warehouse. The R series is represented by models for 3, 6, 9 and 27 liters.An ultrasonic bath is a device for creating cavitation in a liquid poured into a bath.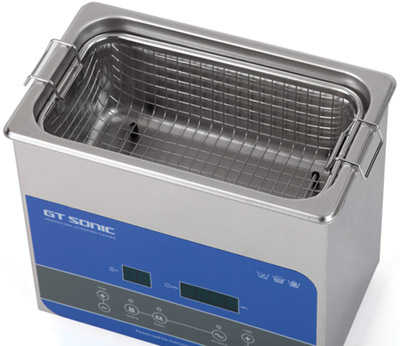 It is usually used for ultrasonic cleaning of solids, but can also be used to accelerate physico-chemical processes in liquids (mixing, dissolution, emulsification, extraction, etc.)
Ultrasonic baths are used in many areas:
In medicine and laboratories: for cleaning dishes, tools and speeding up chemical processes;
In industry: for cleaning machine parts and mechanisms;
In jewelry: for cleaning jewelry items;
For cleaning optics and glass and crystal products.
Special washing liquids are required for the operation of ultrasonic baths:
SOLINS FA+, 0.5l (concentrate), Washing liquid (for ultrasonic baths)Solins US 0.5l (concentrate), Washing liquid (for ultrasonic baths)
The main parameters of the R series
Model
Tank size
Overall size
Volume
Ultrasonic power
Ultrasonic frequency
Heating power
Timer
Heating temperature
L×W×H (mm)
L×W×H (mm)
(L)
(Tue)
(kHz)
(W)
(min)
(°C)
R2
150×140×100
190×170×220
2
50

40

100

1-99

0-80

R3240×140×100
270×170×240
3
100
100
R6300×155×150
330×180×310
6
150
300
R9300×240×150
330×270×310
9
200
300
R13
330×300×150
360×330×310
13
300
400
R20
500×300×150
550×330×310
20
400
500
R27500×300×200
550×330×360
27
500
500
Models R2, R13, R20 are available for order, please send a request for terms and prices by mail: sales@chipdip.ru .