Noyafa G1200 and NF-317 digital microscopes
A new batch of digital microscopes from the manufacturer Noyafa has arrived at the CHIP and DIP warehouse.
A digital microscope is an indispensable assistant for working with small-sized parts that are not visible or poorly visible using conventional magnification tools. Thanks to digital magnification, it is possible to repair electronic boards with high accuracy, solder and solder electronic components, and do research in various fields of science.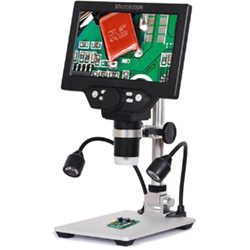 Digital zoom- 1-1200x. The microscope is equipped with a 10-megapixel lens with ultra-precise focusing, suitable for observing coins, stones, slides, PCB repair, etc.
The HD screen is 7.3-inch, which can be adjusted in different directions.
Bright lighting system, LED lamps provide clear illumination of all details.
Stability during operation, a strong metal stand and a large base provide sufficient working area and stability.
Multilingual interface, the system supports 12 languages, including Russian, English, Portuguese, French, German, Arabic, etc.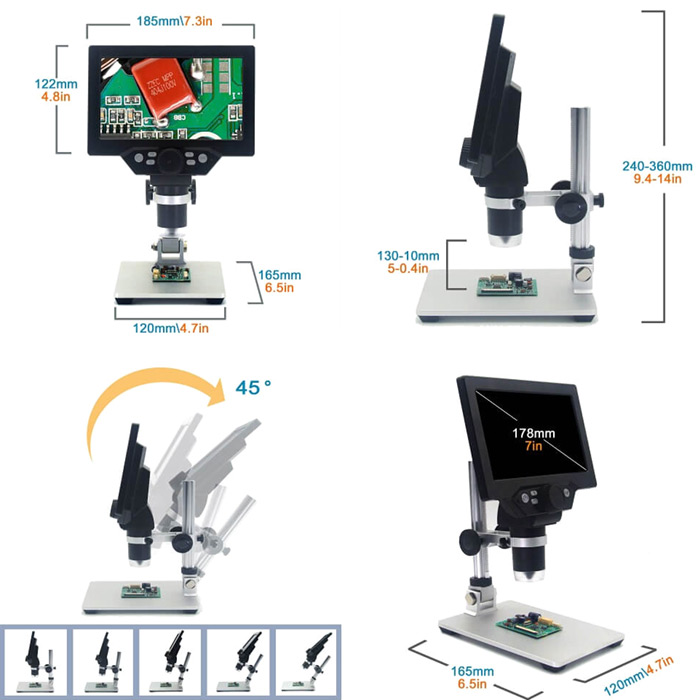 Digital microscope NF-317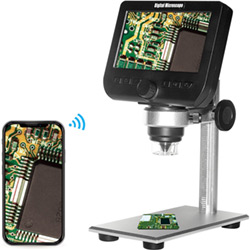 Wi-Fi digital microscope with 4.3-inch LCD display.
You can connect this microscope to your computer and mobile device.
Magnification 50X-1000X.
Built-in 200M CMOS HD sensor, high-quality images or videos can be recorded to your SD card (support SD card max 64GB, not included).
The service life is up to 4 hours without connecting to a power source.
Built-in lithium rechargeable battery with a capacity of 1800 mAh.
Charging with a USB cable.
Adjustable light brightness, built-in 8 LED lights, allow you to set the desired light level.