Miniature connectors of the OL11 series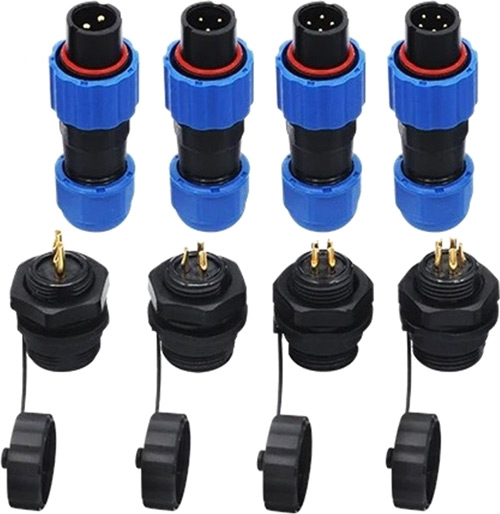 Miniaturization of industrial equipment and electrical devices is one of the most important trends for a number of reasons. Compact devices take up less space, less materials are consumed for their production, transport costs are lower, etc. Naturally, when creating compact equipment, it is necessary to take into account all the components that make up the device, including connectors. Thus, the miniaturization of connectors is one of the most important requirements for creating compact equipment.
Miniature connectors of the OL11 series manufactured by the Chinese company Xiamen Olink Import Export Co.,Ltd are one of the latest developments of the company. These connectors have only recently entered the market and have not yet received sufficient fame.
Being a further development of the line of connectors of the OL series, these connectors have a really small size. The case diameter is only 11mm. Like its predecessors (connectors of the OL series), the connector housing is made of non-flammable nylon 66, which allows it to withstand temperatures up to 260°C. With small sizes, OL11 connectors have an operating current of 5A. Of course, this is less than the larger connectors of this series. But they are also intended for use with a cable with a diameter of 4 to 6.5 mm. The connectors have a degree of protection IP67, which guarantees complete protection from dust and direct ingress of water jets.
Main technical characteristics of OL11 connectors
| | |
| --- | --- |
| Operating current, A | 5 |
| Operating voltage, V | 125...180 (depending on the number of contacts) |
| Insulation resistance, mOhm at 500VDC | 2000 |
| Fur. resource, cycle. | at least 500 |
| Operating temperature,°C | -25…85 |
| Housing material | Nylon 66 |
| Contact material | Brass with gold plating |
| Degree of protection | IP67 |
| Cable diameter | 4...6.5mm |
Table of selection of the mate of OL11 connectors