Miniature Interposing Relays RP2
02.11.2022
Miniature intermediate relays of the RP2 series , produced under the Russian brand "RELEON", are designed to work in electrical control circuits and industrial automation of alternating current with voltage up to 250V, frequency 50Hz and direct current with voltage up to 220V.
Relays RP2 are used to transmit control commands for executive elements between power circuits and control circuits.
Relays RP2 are made in a miniature case with dimensions of 29x13x26mm. It would be useful to note that the overall dimensions of the case and the switching circuit fully correspond to the dimensions and "pinout" of the Finder series 40 relay.
Relays can have 1 or 2 groups of switching contacts with a pitch of 3.5 or 5 mm (depending on the number of contact groups).
Overall dimensions and layout of the board for installing the relay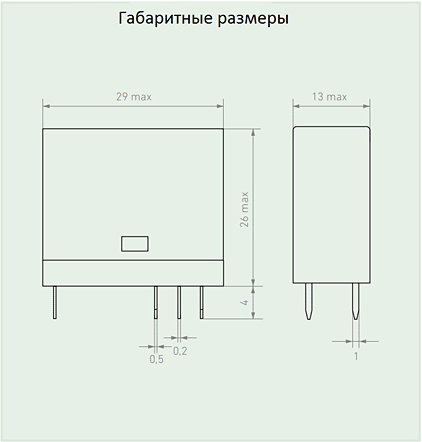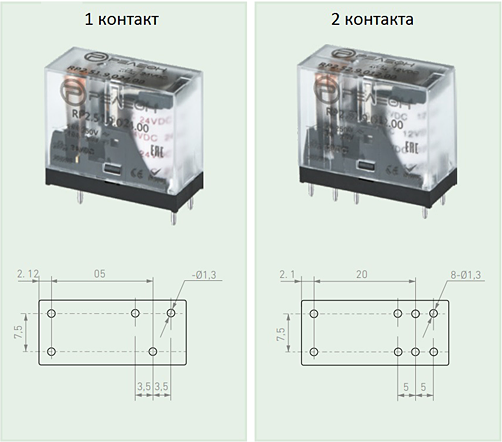 Switching diagram of a single-channel and two-channel relay

The relays are designed for PCB mounting. However, with the help of special sockets it is also possible to mount the relay on a standard DIN rail 35mm wide.
Overall dimensions of sockets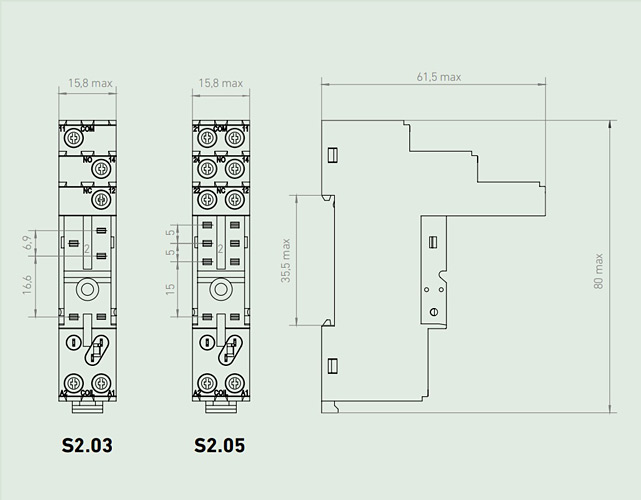 Comparison table of RP2 series relays