The RNC1C ultrathin relay manufactured by SHENLE
18.09.2023
Реклама
Рекламодатель: АО «ЧИП и ДИП»
erid: LjN8K7ze3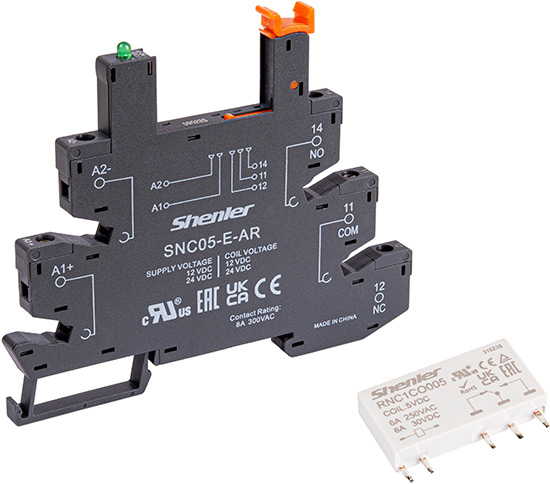 The Chinese company Shenle Corporation Ltd. specializes in the development, production and sales of more than 2,600 models of industrial relays. The history of the company can be traced back to 1985. It was then that the Yueqing Shenle relay factory was founded. In 1997, the company was restructured and transformed into Zhejiang Shenle Electric Co., Ltd. Finally, in 2014, through another restructuring, Shenle Co., Ltd. was founded and registered.
After 35 years of development, the company has passed the ISO9001 quality management system certification, and also entered the top ten relay manufacturers in China. The company produces relays for many well-known European brands, such as Schneider Electric, Weidmuller, Phoenix Contact, WAGO, Siemens, Honeywell. More than 65% of the company's products are exported abroad. The company's catalog includes more than 50 series and more than 2600 models of relays and accessories to them.
One of the relay models produced by the company is an ultra-thin relay of the RNC series. This relay is so named for a reason. The thickness of the relay is only 5mm. The relay coil has increased sensitivity and low power consumption. Relays can be used for long-term current load up to 6A. Also, these relays have a number of other advantages, such as high dielectric strength, high resistance to shock and vibration load.
RNC relays can be installed directly on the board.
Overall and installation dimensions of the relay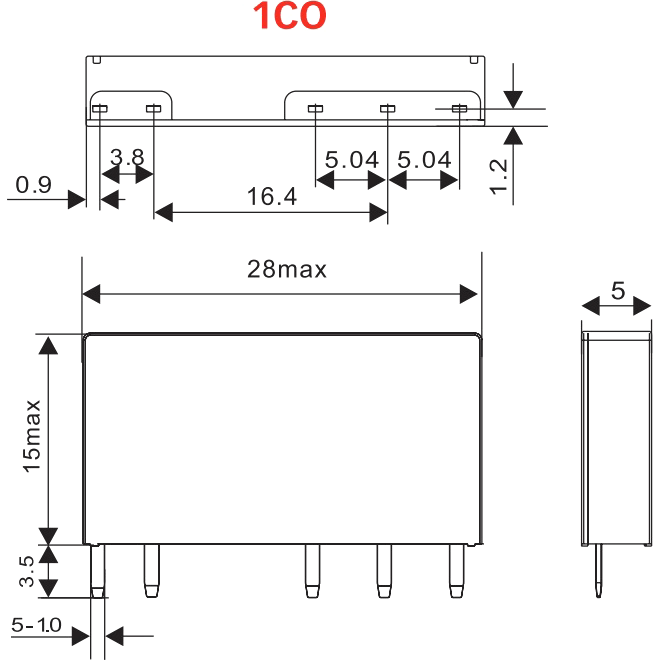 Switching scheme

But the scope of application of these relays is not limited to the printed circuit board alone. It is possible to install the relay in special pads of the SNB05-E and SNC05-E series. It should be borne in mind that these pads serve not only for the convenience of installation and maintenance of the relay. They have built-in control circuit protection systems and display elements. Therefore, when choosing a relay block, you should be sure that the values of the control voltage do not exceed the values indicated on the block body. At the same time, the combined use of the relay and the corresponding pad turns such a combination into a full-fledged interface (relay) module.
The main parameters of the relay
 
RNC1CO05
RNC1CO12
RNC1CO24
RNC1CO48
RNC1CO60
Rated coil voltage
5
12
24
48
60
Coil resistance
147
847
3250
10971
17143
Configuration
1 perekl.
Rated load current
6A 250VAC 30VDC
Max. switching power
1500VA, 180W (AC1)
Electrical resource
3*10 4 (600 cycle/hour)
Mechanical resource
≥2000*10 4 (1800 cycle/hour)
Response time, ms
≤8
Release time, ms
≤4
Insulation resistance
≥10000M (500VDC)
Rated shock voltage
4000V 1.25/50 µsec.
Contact material
AgSnO2
Degree of protection
IP60