E-ink display 2.13" for Raspberry Pi Pico
22.08.2022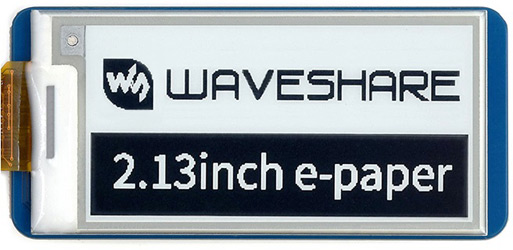 To expand the capabilities of the Raspberry Pi Pico programmable platform, Waveshare has released the Pico-ePaper-2.13 e-ink display with a resolution of 250 × 122 pixels, which is ideal for projects demanding power consumption. The display will clearly display an image/text in artificial or natural light, does not require backlighting and has a viewing angle of up to 180°.
Peculiarities
No backlight, displays the last content for a long time after power off;
Ultra-low power consumption, power is mainly only needed to update content;
SPI interface, minimum I/O pins required;
Sample codes for Raspberry Pi Pico C/C++ and MicroPython are available.
Technical specifications
Operating voltage: 3.3V;
Interface: SPI;
Dot pitch: 0.194 x 0.194 mm;
Resolution: 250 x 122 pixels;
Display color: black, white;
Greyscale: 2;
Partial update time: 0.3s;
Total update time: 2 s;
Refresh power: 26.4mW (typ.);
Standby current: <0.01uA.
Connection
The display has a female pin connector for direct connection to the Raspberry Pi Pico, but the platform itself has only pads, so to combine it with the display, you need to solder two PLS-20 connectors to the board.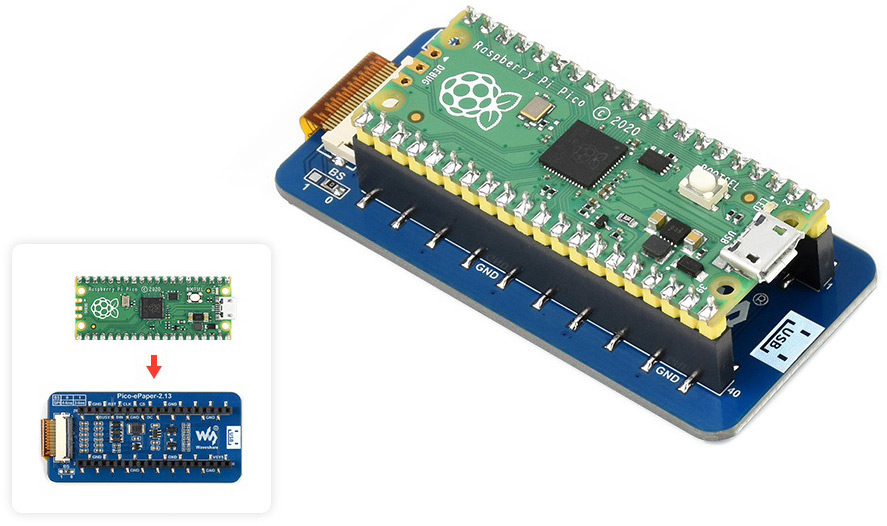 Pinout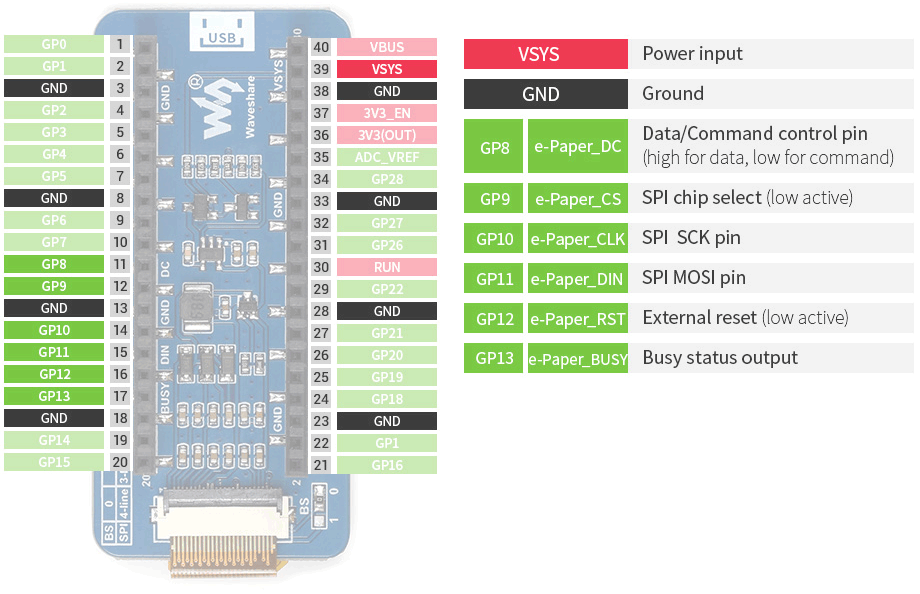 Display dimensions