10-91, Addressable LED strip kit 24V, 14.4W/m, 60SMD(5050)/m, IP20, 2m, 10mm white substrate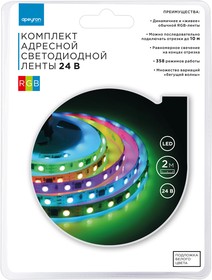 Images are for reference only,
see technical documentation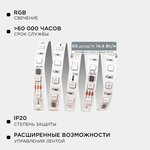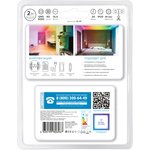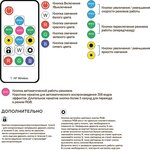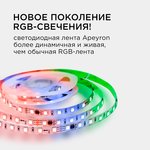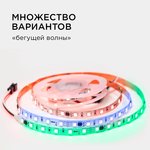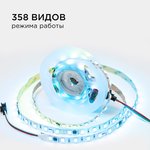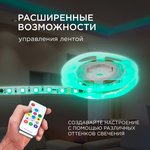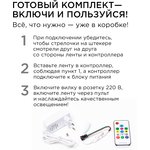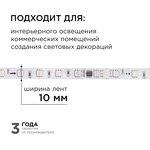 20 pcs. from the central warehouse,

term 5-7 working days
Add to Shopping Cart

1

pcs.
amount of

7 800

֏

Description
The ready-made set of digital tape with article 10-91 includes 2 meters of LED strip, which operates on 24 V DC. decorative lights. It is suitable for creating basic lighting based on multi-level ceilings, and will also be an excellent choice for illuminating retail equipment or advertising signs that require high brightness. Compared to incandescent bulbs, LED strip is equivalent to 70W bulbs. This model of LED strip is multi-color. Each LED of such a tape has 3 basic colors: blue, green and red. Depending on the controller used, you can get up to 256 different shades of glow. The kit also includes a power adapter with a wire and a plug into an outlet on one side and a connector for connecting an addressable LED strip on the other side. The degree of protection of the LED strip complies with the IP20 standard, which implies the use only in dry and ventilated areas. You can cut off the LED strip in specially marked places, which are located every 100 mm. The compact dimensions of the LED strip with a width of 10 mm and a base made of a flexible, two-layer, copper substrate give a huge advantage in creating any design fantasies. In addition to the above information, we add that this kit already contains an RGB controller with a remote control that transmits a signal over a radio channel, which operates at a distance of up to 15 meters without the need to be in the line of sight.
* The luminous flux of this item is indicated as the equivalent of a white LED strip of the same power consumption.
Advantages:
- Plug and play! Everything is included in the kit to carry out the installation at no additional cost;
- An ideal solution for interior lighting, lighting of advertising structures and shop windows, suitable for creating decorative installations and light scenery;
- The included controller supports 358 different modes;
- Many variations of the "traveling wave";
- More dynamic, lively and attention-grabbing than a regular RGB strip;
- High-quality San "an LEDs of the latest generation;
- Improved cooling thanks to a two-layer copper substrate;
- Comfortable color rendering due to CRI>80;
- Service life not less than 60 000 hours.
Technical parameters
Glow color
rgb, traveling wave
Type of LEDs
smd 5050
Number of LEDs per 1m
60
IP protection class
ip20
Supply voltage, V
24
Power consumption, W / m
14.4
Length, m
2
Complete set
tape + power supply + controller
Weight, g
220
Technical documentation
Delivery terms
Delivery to Yerevan
Office CHIP AND DIP

10 October1

free

HayPost
13 October1
1 650

֏

2
1
estimated delivery date depends on the date of payment or order confirmation
2
for parcels weighing up to 1 kg