687734200002, 6877 FFC Jumper Cable, 0.5mm Pitch, 34 Way, 200mm Cable Length, 500 mA, 60 V ac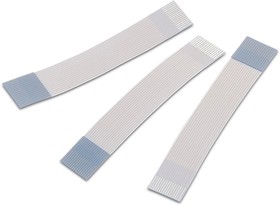 Images are for reference only,
see technical documentation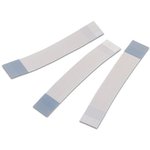 1 pcs. from the central warehouse,

term 5-7 working days
Add to Shopping Cart

1

pcs.
amount of

1 530

֏

Description
Wurth WR-FFC 0.5mm Pitch Flat Flexible (FFC) Patch Cables Type 2
WR-FFC Series Type 2 0.5mm Pitch Flat Flexible Connector Cables (FFC) for security, light weight and low profile, space saving with high density board to board connection. These WR-FFC series FFC patch cables are light in weight and have a high flexibility rating in 180° bend test, > 20 times. The increased flexibility of these FFC cables allows complex board-to-board connections in compact and hard-to-reach applications. Type 2 FFC cable pins are on the opposite side at each end of the cable. The blue PET support tape on both ends of the FFC cable helps facilitate ZIF or LIF connections when mating with board-mounted FPC connectors. These WR-FFC 0.5mm Series Type 2 FFC Patch Cables are available in standard lengths from 50mm to 200mm with a range of up to 50 circuits.
Technical parameters
Delivery terms
Delivery to Yerevan
Office CHIP AND DIP

10 October1

free

HayPost
13 October1
1 650

֏

2
1
estimated delivery date depends on the date of payment or order confirmation
2
for parcels weighing up to 1 kg