DSP machine 1 Max Power Amp 234, Hi-Res streamer - amplifier (2x110W) for Raspberry Pi 2,3,4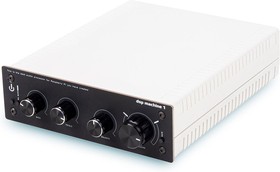 Images are for reference only,
see technical documentation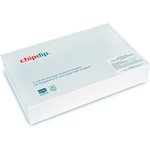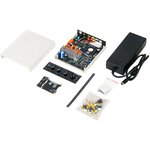 4 pcs. from the central warehouse,

term 5-8 working days
Add to Shopping Cart

1

pcs.
amount of

74 400

֏
Description
Streamer, digital-to-analog converter DAC, audio processor, amplifier for Raspberry Pi 2,3,4 microcomputers (not included). The front panel is black
- Plug and Play does not require soldering
- Compatible with Raspberry Pi 2,3,4 (2 connectors included - Micro HDMI and standard HDMI)
- Official support for RaspberryPi OS / Volumio3 / rAudio1 / Album Player / OpenELEC / Manjaro OS / MoOde and others.
- DSP ADAU1701, TPA3255 amplifier chip for the best sound quality.
- Power 2x110 W
- Audio output connectors: two pairs of screw terminals (left and right)
- Built-in EEPROM for automatic OS configuration (with write protection).
- Automatic frequency switching according to I2S input signals.
- Sampling frequency and bit rate range from 44.1kHz/16 bit to 192kHz/32 bit
- Compatible with SigmaStudio and ChipStudio software for rebuilding the audio processor
You can ask questions on the forum in the ChipDip
DAC section
What's under the lid *
* Raspberry Pi microcomputer is not included.
Comparison table
| | | | |
| --- | --- | --- | --- |
| | DSP Machine 1 | DSP Machine 2 | DSP Machine 3 |
| Timbre Block | + | + | + |
| SuperBass | + | + | + |
| Mute | + | + | + |
| Power unit | + | + | + |
| Correct shutdown | + | + | + |
| Line output | - | + | + |
| Power Amplifier | + | - | - |
| SPDIF output | - | - | + |
| Toslink Output | - | - | + |
| SigmaStudio | + | - | + |
| PurePathStudio | - | + | - |
| ChipStudio | + | + | + |
Instead of RaspberryPi, you can connect REFLEX 2.0! Find out how in the
Engineering Zone
Technical parameters
Technical documentation
Video
Delivery terms
Delivery to Yerevan
Office CHIP AND DIP

3 October1

free

HayPost
6 October1
1 650

֏

2
1
estimated delivery date depends on the date of payment or order confirmation
2
for parcels weighing up to 1 kg
Buy with this product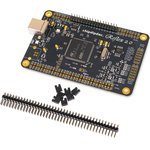 ChipDipDac