XLG-20-L, AC/DC LED, 32.4-54V,0. 35A,18.9W,IP67 power supply for LED lighting

Images are for reference only,
see technical documentation
20 pcs. from the central warehouse,

term 5-7 working days
Add to Shopping Cart

1

pcs.
amount of

3 540

֏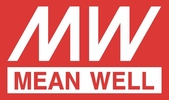 Description
Power supplies of the XLG-20 series are converters (LED drivers) from 220V AC to low-power direct current (DC) for powering current-stabilized LED products - luminaires, LED modules and individual LEDs. The XLG-20 power supplies operate in a wide input voltage range from 90 to 305V (AC) with a rated power of 21W. Features of power supplies XLG-20 are: output current stabilization (Constant Current, CC); built-in power factor corrector (PFC); metal case; degree of protection of the housing IP67; small dimensions.
There are 3 types of output current stabilized power supplies in the XLG-20 series:
L type - rated output current 350 mA.
M type - rated output current 500 mA.
H type - rated output current 700 mA.
The type of power supply is encoded in the name of the power supply, for example XLG-20-L, XLG-20-M, etc. For all types there are additional modifications (encoded by an additional letter at the end of the name):
No letter - the output current is fixed. Without dimming.
B - output current is fixed. There is 3-in-1 dimming (1…10V DC, PWM, external resistance - variable resistor). The dimming output is output by a separate cable.
Technical parameters
Series
xlg-20
Output voltage, V
32.4…54
Output current, A
0.35
Power, W
18.9
Stabilization type
by power
Power factor correction
Yes
Dimming
no
Dimensions, mm
95x63x30
Degree of protection IP
ip67
Weight, g
340
Technical documentation
Delivery terms
Delivery to Yerevan
Office CHIP AND DIP

10 October1

free

HayPost
13 October1
1 650

֏

2
1
estimated delivery date depends on the date of payment or order confirmation
2
for parcels weighing up to 1 kg