Transformer OSO-0.25-09 220/42V UHL3 OS0000002216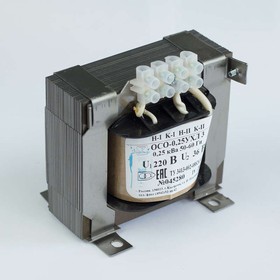 * Images are for reference only,
see technical documentation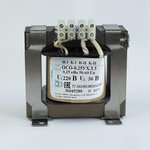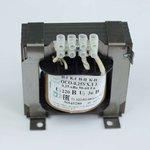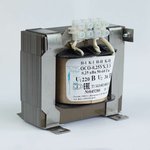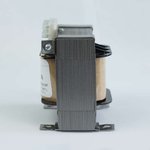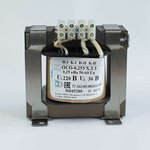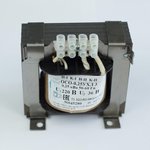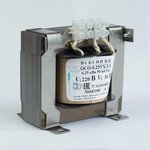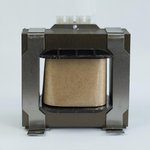 28 pcs. from stock,

term 5-7 working days
Add to Shopping Cart

1

pcs.
amount of

8 700

֏
ItemNumber:
Трансформатор ОСО-0.25-09 220/42В УХЛ3 ОС0000002216
Description
∙ PURPOSE
OSO step-down transformers (single-phase) of the Kostroma FKU IK-1 trademark are designed to convert an alternating voltage of one value 380/220V into a voltage of another value 110; 42;36;24;12V.
∙ APPLICATION
They are used to power control circuits of local lighting and signaling complex circuits in order to increase the reliability of electrical devices and ensure safer maintenance of electrical equipment.
∙ OPERATING PRINCIPLE
A single-phase transformer consists of two windings. When connected to a source, alternating current creates an alternating magnetic flux, which, closing along the core, permeates the turns of both the primary and secondary windings of the transformer, inducing EMF in them. When the secondary winding is connected to the load, an alternating current will appear in it under the action of the EMF. Thus, electrical energy is transferred from the primary circuit of the transformer to the secondary.
Technical parameters
Height
126 mm
Depth
89 mm
Width
124 mm
Degree of protection IP
IP00
Secondary voltage 1 to
42 V
Secondary voltage 1 s
42 V
Rated Apparent Power
250 V.A
Relative short circuit voltage Uk
5.5%
Primary voltage 1 to
220v
Primary voltage 1s
220v
Designed as a safety transformer
yes
Weight, kg
4.02