Oil DYNAMIC 2-t. mineral API TB 0.946 l.,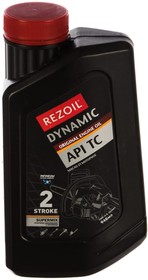 Images are for reference only,
see technical documentation
1 pcs. from the central warehouse,

term 5-7 working days
Add to Shopping Cart

1

pcs.
amount of

1 370

֏
Description
REZOIL DYNAMIC Rezer mineral oil is designed to increase the life of a two-stroke engine. Suitable for air-cooled engines of various garden equipment. Unlike four-stroke oil, it not only lubricates the rubbing parts of the engine, but also burns along with the fuel in the combustion chamber. It contains all the necessary additives for resistance to extreme loads.
Volume 946 ml.
Technical parameters
Delivery terms
Delivery to Yerevan
Office CHIP AND DIP

3 October1

free

HayPost
6 October1
1 650

֏

2
1
estimated delivery date depends on the date of payment or order confirmation
2
for parcels weighing up to 1 kg