Indicator ND9-2/gr green+red AC/DC 230V (LED) (R) CHINT 594138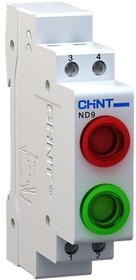 Images are for reference only,
see technical documentation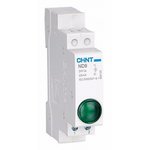 12 pcs. from the central warehouse,

term 5-7 working days
Add to Shopping Cart

1

pcs.
amount of

2 460

֏
Brand / Manufacturer:
CHINT
Description
The indicator CHINT ND9-2/gr green+red, AC/DC 230V LED 594138 is used to monitor the voltage in the electrical circuit. It is installed on a standard TN35 - 7.5 rail. The angle of inclination between the mounting surface and the vertical plane is not more than 5°.
The product image is conditional, when choosing, focus on the technical characteristics!
Technical parameters
Technical documentation
Video
Delivery terms
Delivery to Yerevan
Office CHIP AND DIP

10 October1

free

HayPost
13 October1
1 650

֏

2
1
estimated delivery date depends on the date of payment or order confirmation
2
for parcels weighing up to 1 kg