DRC-180B, Power supply unit with UPS function, 27.6V, 4.5A; 27.6V, 2A; 179.4W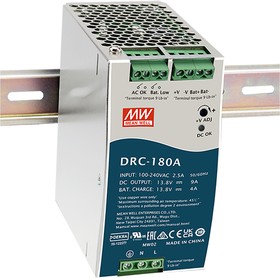 Images are for reference only,
see technical documentation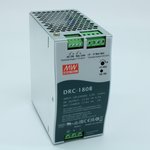 105 pcs. from the central warehouse,

term 5-7 working days
Add to Shopping Cart

1

pcs.
amount of

21 300

֏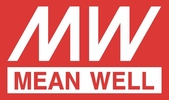 Description
Power supplies of the DRC series are converters from the alternating voltage of the mains 220V (AC) to the direct current voltage (DC) of medium power with placement on a DIN rail for powering industrial, telecommunications and household devices. DRC series power supplies have an additional battery connection channel , include a charger for it, and are designed to create systems with redundant power supply (UPS) - security and fire alarm systems, emergency lighting, etc.
DRC power supplies operate in a wide input voltage range - from 90 to 264V (AC) and differ in series by rated power - 40, 60, 100, 180W. DRC power supplies have two channels - the main load power channel and the second battery connection channel. The output voltages of the DRC converters are selected from the standard range, taking into account the use of rechargeable batteries - 12, 24V . The DRC power supplies have a built-in alarm (relay contacts) for monitoring the voltage at the AC OK input and low voltage at (discharge) the Battery Low battery. Battery charge current from 0.5 to 4A, depending on the model (voltage and power of the power supply). The maximum output current of the power supply is from 1.45 to 9A, also depending on the model.
Technical parameters
Output voltage, V
27.6
Output current, A
4.5
Power, W
179.4
Dimensions, mm
163x125.2x115
Series
drc-180
Weight, g
710
Technical documentation
Delivery terms
Delivery to Yerevan
Office CHIP AND DIP

10 October1

free

HayPost
13 October1
1 650

֏

2
1
estimated delivery date depends on the date of payment or order confirmation
2
for parcels weighing up to 1 kg